Extension Name:
Board3 Portal
Author:
Marc, nickvergessen
Extension Description:
:
Adds a portal with several modules to your forum. You can change the settings, move the modules, add new modules, and more in the ACP.
Extension Version:
: 2.1.0
Required phpBB version:
: 3.1.5+
Features:
Moving, adding, deleting, and customizing modules in the ACP
Table-less prosilver layout
Unlimited custom blocks - you can add as many custom blocks in the ACP as you want
Responsive portal layout in prosilver
Portal on all pages (left or right column be shown on all pages)
...
Screenshots: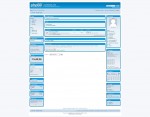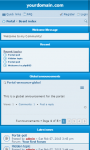 Demo URL:
none yet
ACP Demo URL:
ACP Demo
Extension Download: